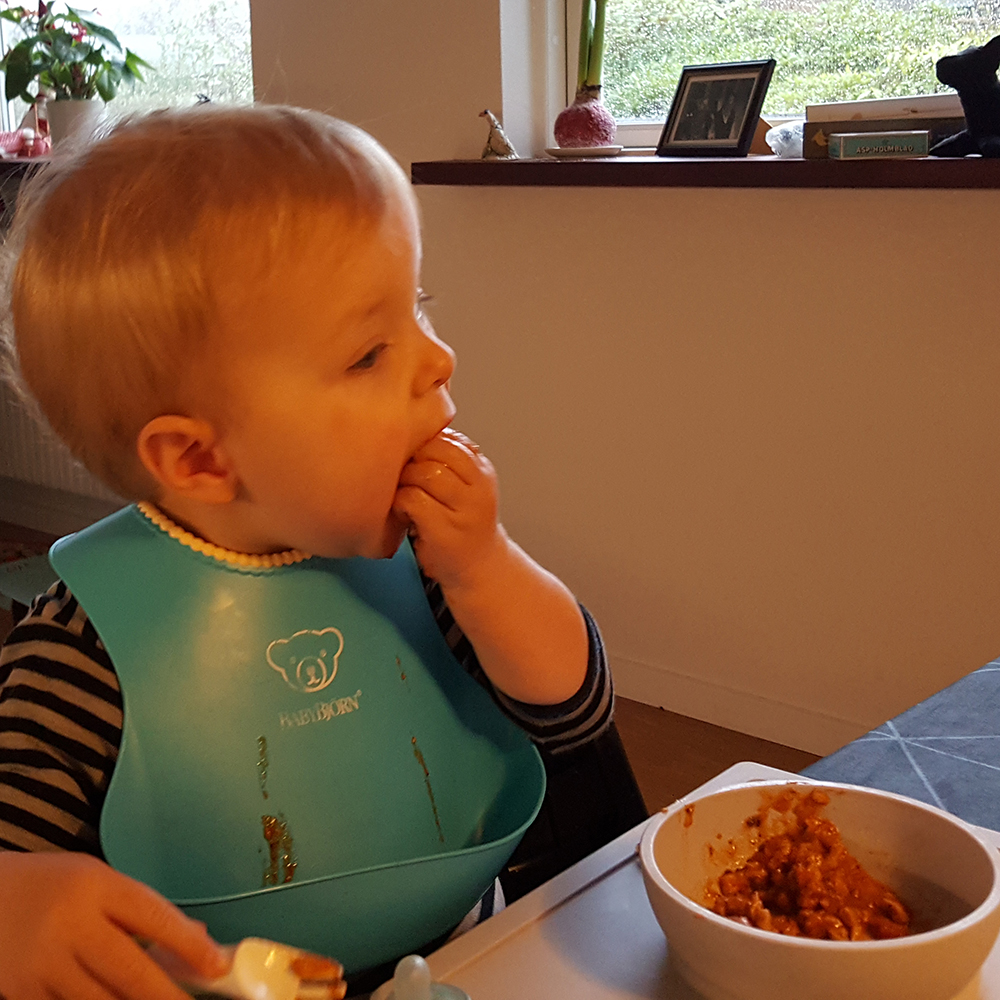 Plant Mate Baby Bolognese
Serves 4
Ingredients:
1 bag Plant Mate mince or granulat, 125g
1 medium sized onion, finely chopped
1 parsnip, finely diced or grated
2 cloves of garlic, minced
4-5 tbsp oil
1 can peeled tomatoes, 400g
3 tbsk tomato puré
5 dl water
1 rosemary stem, leaves chopped
1 tsp sweet paprika
10g dried chantarelle or another mushroom, chopped
2 bay leaves, crushed
1/2 tsp salt
The finely chopped ingredients make it easy for small children to eat this mildly spiced Plant Mate Bolognese.
Just take a look at Bertil in the picture!
Sauté onion and parsnip in oil till they have gotten some colour.

Add in the rosemary and garlic and continue sautéing for about a minute.

Add in the tomato puree and let them sauté with the other ingredients for about 30 seconds.

Then you add water, mushrooms, bay leaves, salt, peeled tomatoes and the spices. Let the dish simmer at low heat for about 30 minutes.

Season with apple cider vinegar, gastrique, balsamic vinegar and perhaps more salt.
The recipe is developed by the Chef, Thomas Rybjerg Larsen