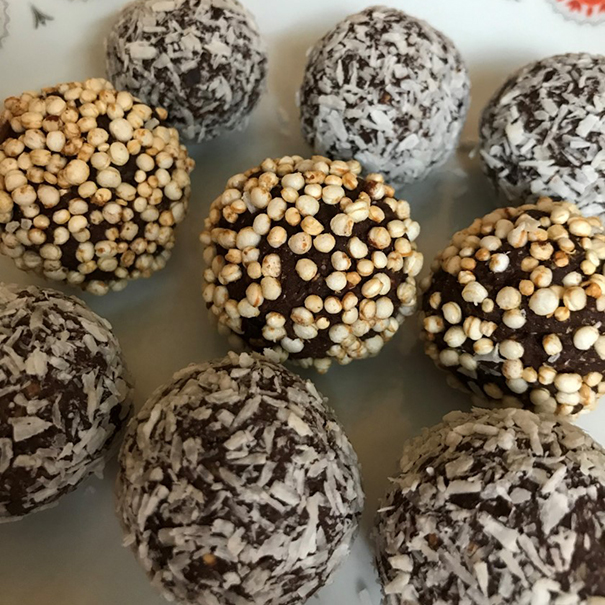 DATE SNACK
Ingredients:
4 dl or 50g Plant Mate Mince
1,5 dl coffee – as we drink it!
100g dates
50g out meal
20 g cocoa powder
20g coconut fat, meltet
coconut flour and/or puffed quinoa
If a sweeter taste is prefered, a part of the coffee can be exchanged with apple juice or another juice. – Or the blend can be seasoned to taste with powdered sugar or syrup.
Put Plant Mate Mince in a bowl and pour hot coffee over it.

Leave Plant Mate Mince to soak up the coffee, this takes approx. 10 minutes. Then add all other ingredients. 

Blend the mix to a homogeneous mass in a food processor or with a stick blender.

Form small snack balls and roll in coconut flour or puffed quinoa.