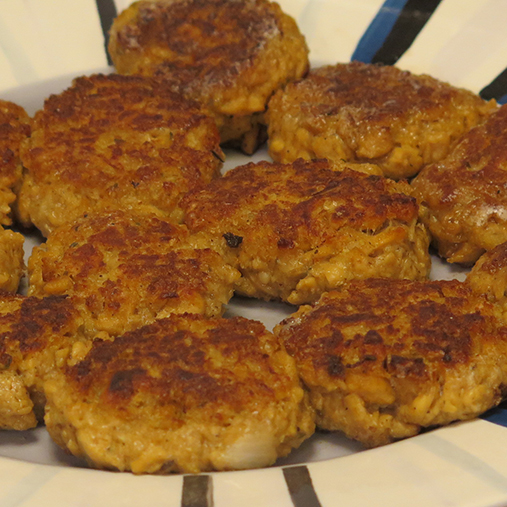 Plantballs
Serves 4
Ingredients:
1 bag of Mince or Protein Mini, 125g
3 dl boiling water
1 dl Oatsmeal
3 tbsp Apple cider vinegar
1 tbsp Psyllium husks
1½ tsp Salt
1 small onion, grated
1/2 tsp Smoked paprika
1 tsp Vegetable broth powder
1/4 tsp Thyme
1/4 tsp Allspice
1/4 tsp Cumin, ground
1/4 dl oil
Mix the Mince with grated onion, oatmeal, psyllium husks, spices, broth powder and boiling water.
Let it sit for about 10 minutes until the MInce has absorbed all the water. Stir a few times so that the entire mix is wet.
Chop about 1/3 of the mix in a food processor or by using a stick blender while adding in the oil. This will result in a sticky minced plant mixture.
Add the rest of the mix and chop shortly.
Let the minced plant mixture set for half an hour in the fridge.
Form the mince plant mixture into balls and fry them on a pan at medium heat till they are golden and crispy on the outside.
This recipe is developed by Product Developer, Rikke Miklos