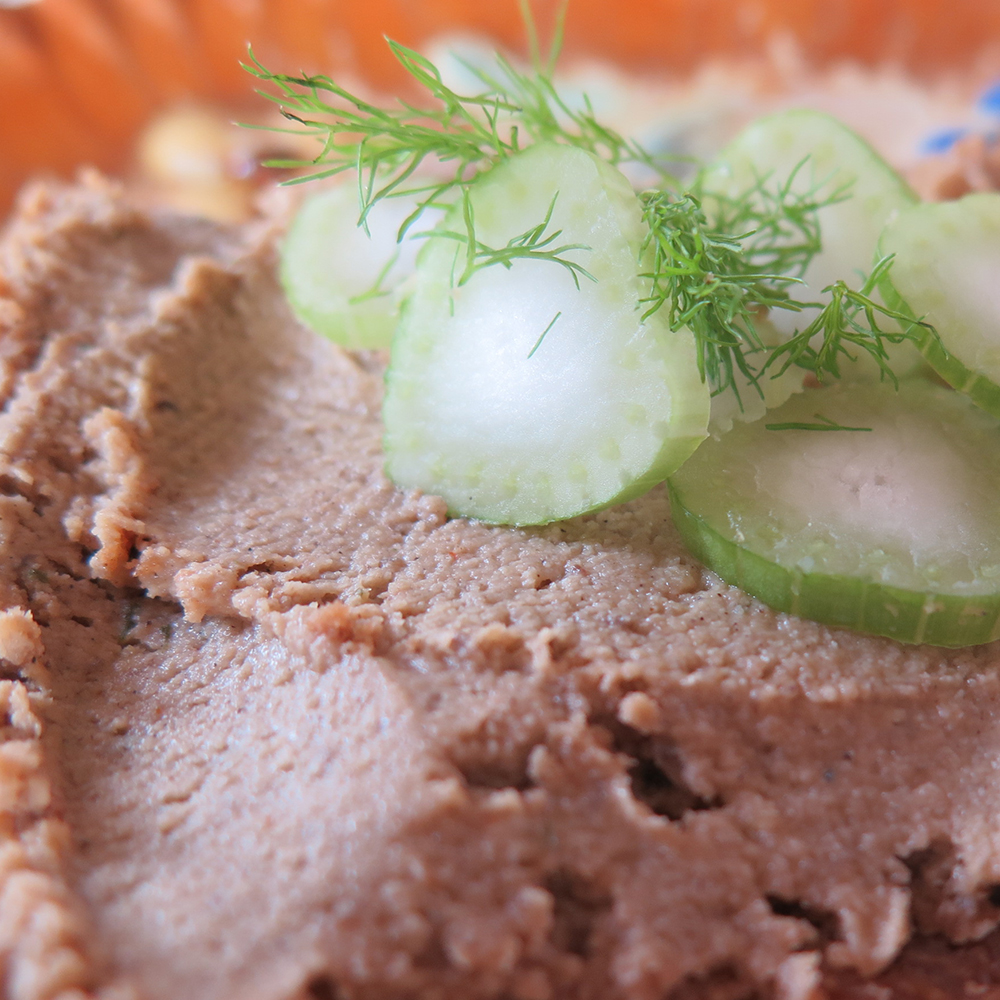 Plant Mate Plant Paté
Makes about 400g paté.
Ingredients:
80g Plant Mate mince, granulate or Protein Mini
1 tsp vegetable broth, powder
1,8 dl water
100g mushrooms, sliced or in quarts
1 onion, diced
0,5 dl oil
1 tsp salt
1/4 tsp all spice
1/2 tsp smoked sweet paprika
1/4 tsp nutmeg
Mix the Plant Mate pieces with broth powder, spices and water. Let it sit for about 10 minutes till most of the liquid is absorbed. Stir occasionally.
Sauté the onions in the oil till they become clear and soft.
Mix the mushrooms, the onion, and the soaked PLant Mate pieces with the spices and the water. Run everything through a food processor or use a stick blender until you have a finely chopped mass.
Slowly add the oil by pouring it in a thin line while the mass is still being run through the food processor. Continue until the mass is creamy and uniform.
Pour the paté mass in a mould or a refractory dish and bake it in a water bath at 350 F for 30 minutes.
Mild and delicate
This paté is delicate, creamy and has a mild taste close to that of a classic danish liver paté.
If yoy want a spicier flavour, you can easily add more spices.
This paté is developed by the Plant Mate Chefs.