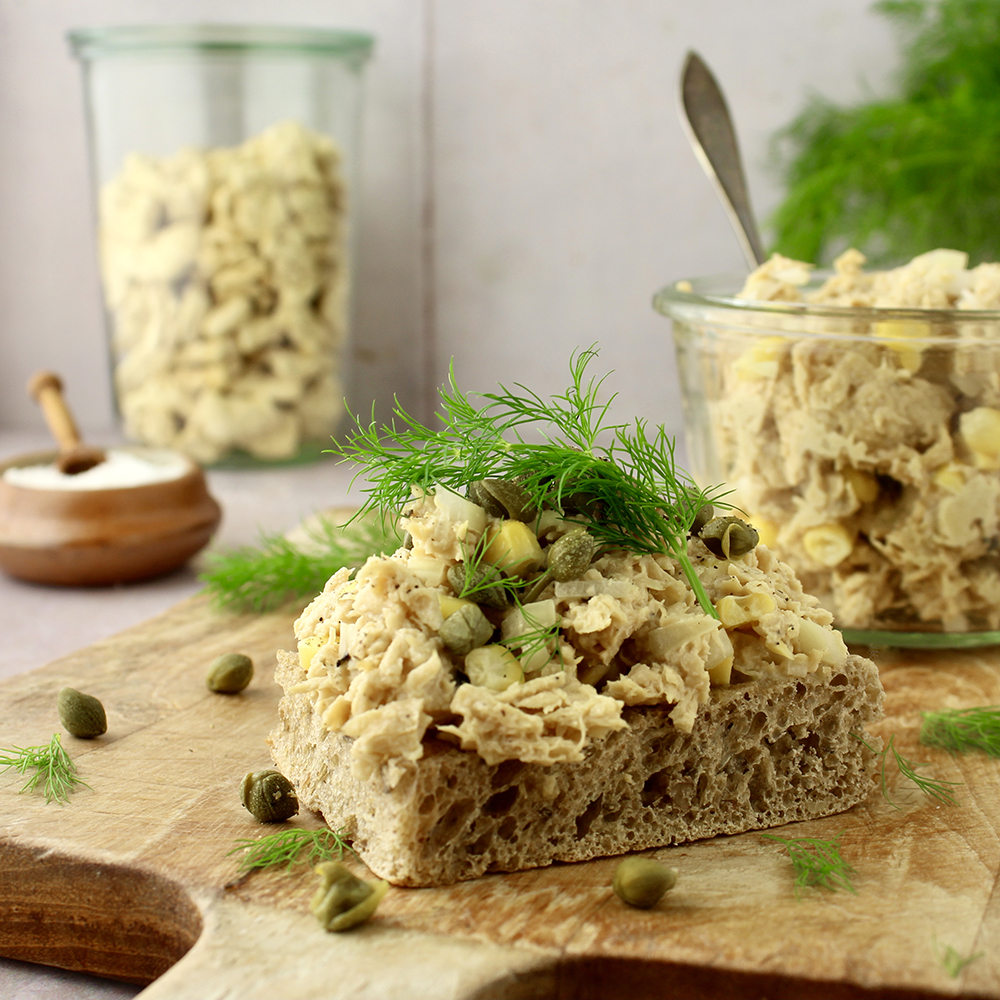 Plant Mate "Tuna" salad or mousse
Serves 6
Ingredients:
100g Flakes, Bites or Mince
2 dl water
1 dl/100g mayo eller vegan mayo
1 dl/100g oil
1 dl/60g onion, finely chopped
1 dl/60g sweet corn – if you want!
2 tbsp/25g lemon juice or apple vinegar
15 g capers
1 tsp/5g salt
½ tsp/½g  black pepper, ground
1 g seaweed powder or 1 tsp seaweed, finely chopped
Serve at lunch on a piece of roasted bread.
Pour water and apple cider vinegar over the Plant Mate pieces. Leave to soak for 5 minutes. Stir the bowl a couple of times.

Then mix the Plant Mate pieces in a mixer or with a hand mixer at low speed. It is OK if the pieces start to shred in the surface.

Add all other ingredients and gently stir the tuna-free salad together.

Can keep in the refrigerator for about 1 week.
This recipe is developed by Morten Fenger, Vegetarzan.