Snacks og Crisp
For these we use peas and whole grain oats as raw materials.
We want to offer a healthy snack that can be enjoyed both as a snack, for the packed lunch and for the cold beer!
High in protein – 31-32%
High in fibre     – 12%
Low in fat         – 11%
‒ a healthy and tasty snack with the risk of addiction!
Once again, the products are organic and completely without additives.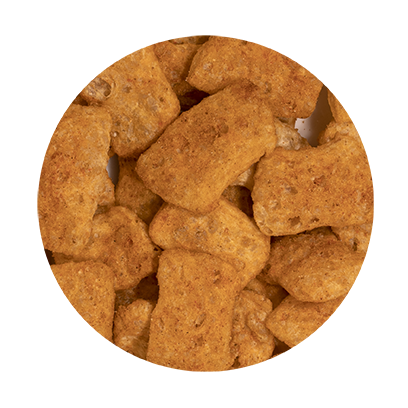 Crisps and Croutons with good proteins and lots of dietary fibres can be used for breakfast, desserts, and soups.
A way of increasing the protein content of your meals whenever need be.
More information is on its way.