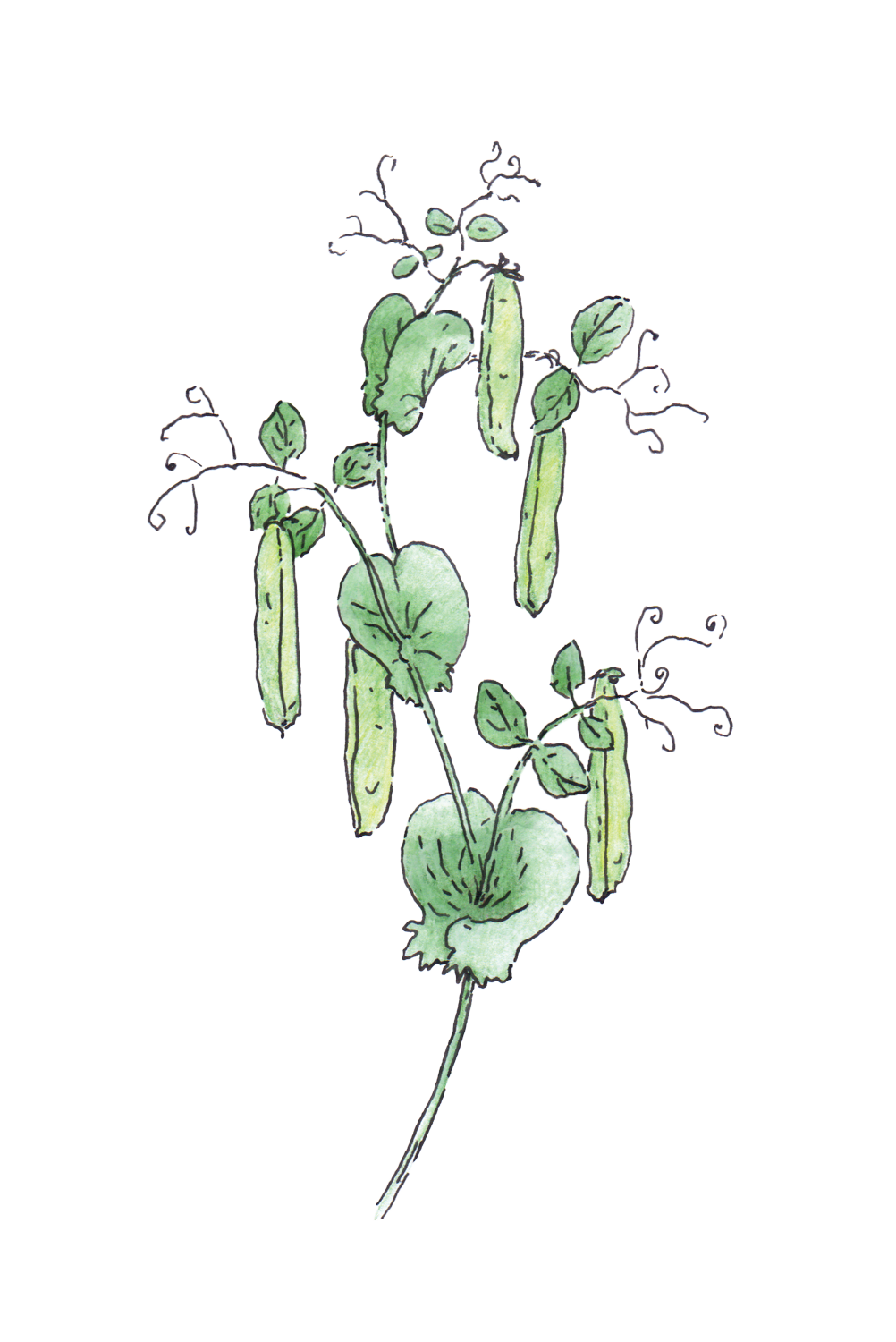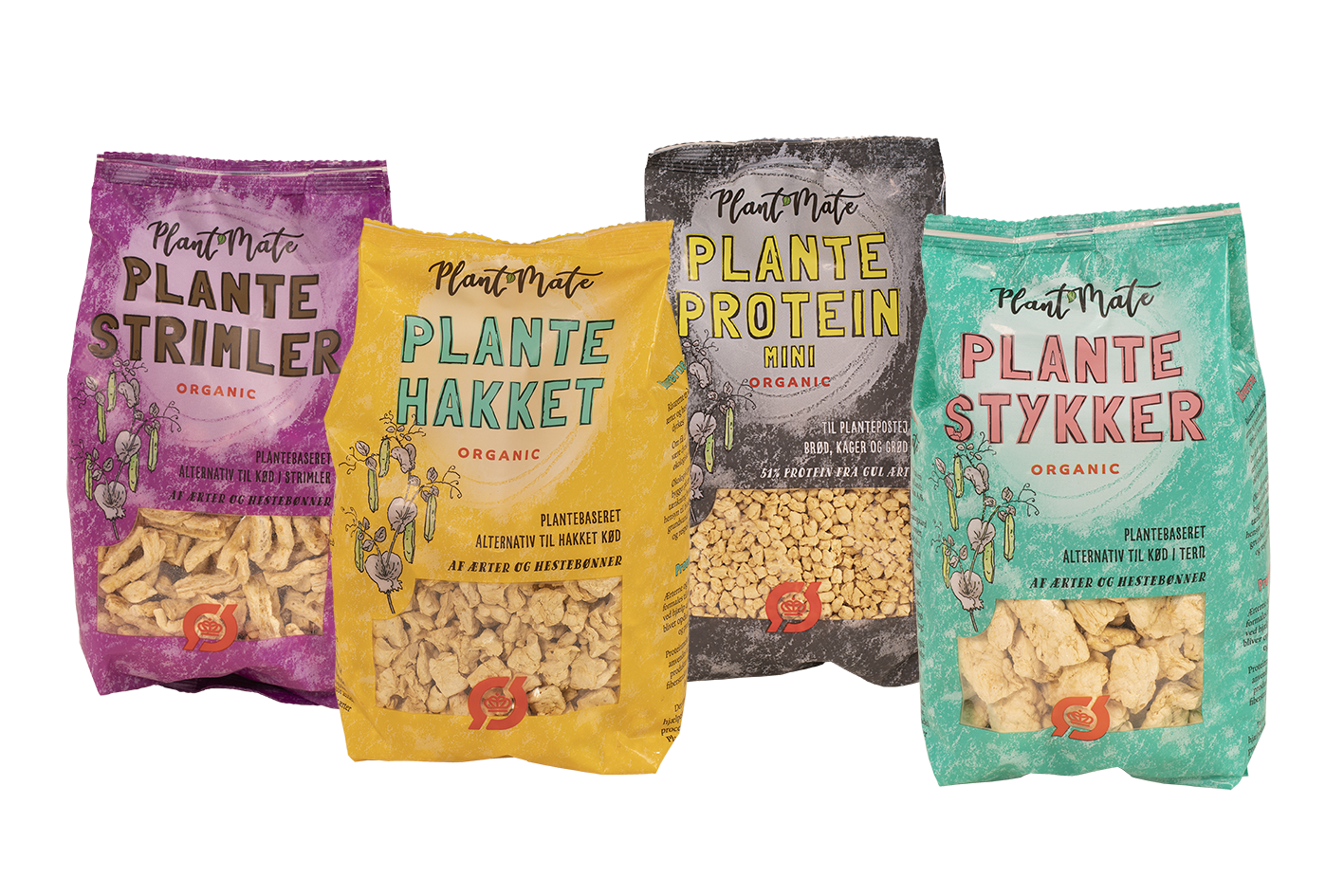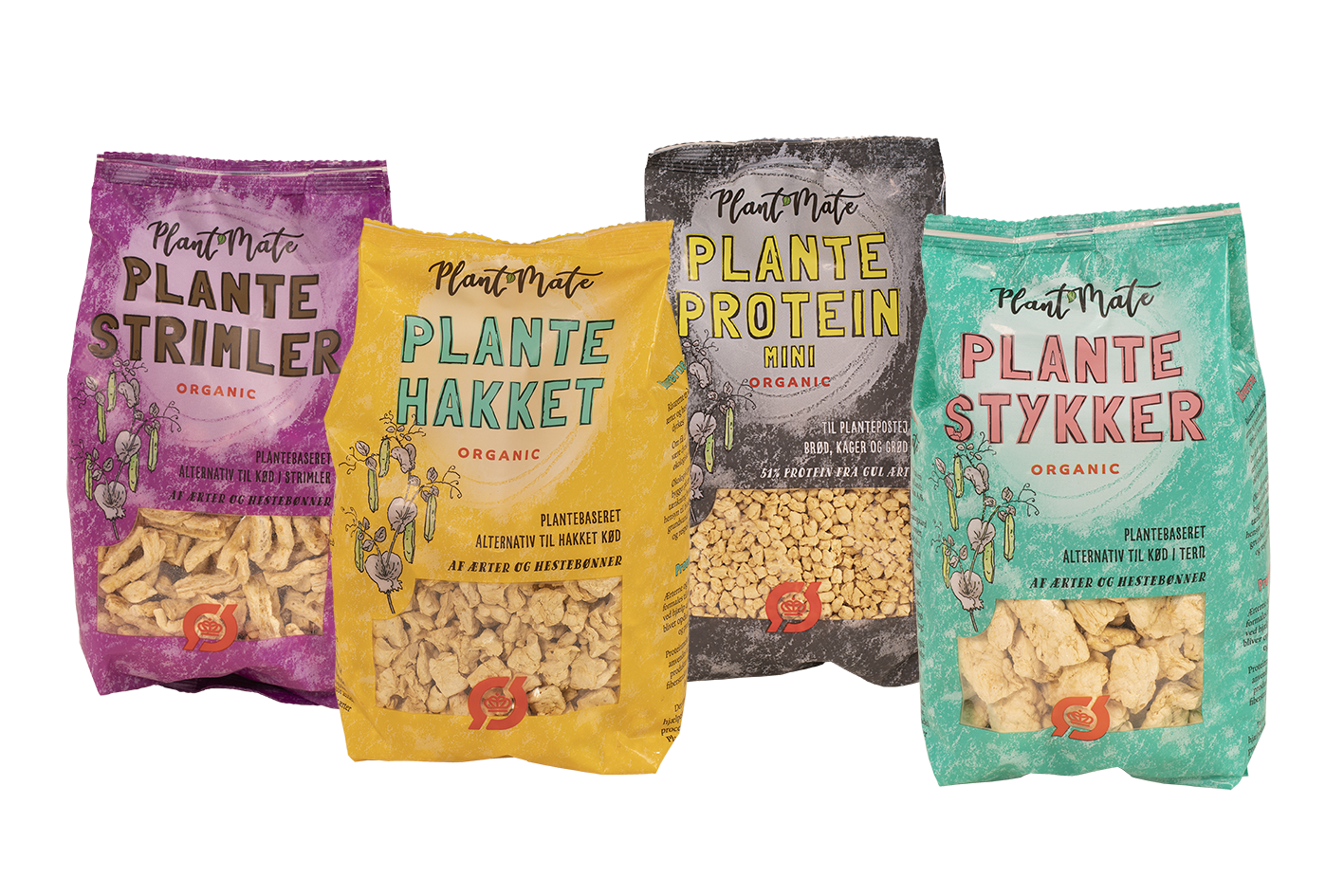 Plant-based world news
– that leaves a good taste in your mouth!
Plant Mate offers the first plant-based protein products that are organic, soy free, allergen free, and produced without the use of isolates – that means no chemical short cuts. Everything is made from peas or faba beans – and a bit of whole grain oats.
Plant Mate wants to contribute to ensuring that we all eat more plant-based food. It can and should be easy to make a wide variety of dishes that helps sustain the planet by eating less meat as well as leaving you with a good taste in your mouth!