The Plant Mate products are world news!
For the first time in these types of products
the following qualities and values are met:
– Organic
– Soy free
– Rich on fibres
– Gluten free
– Without additives
Read about the raw materials, the quality, and the process here.
See our brochure for institutional food service here.
The products are easy to use. Find recipes here.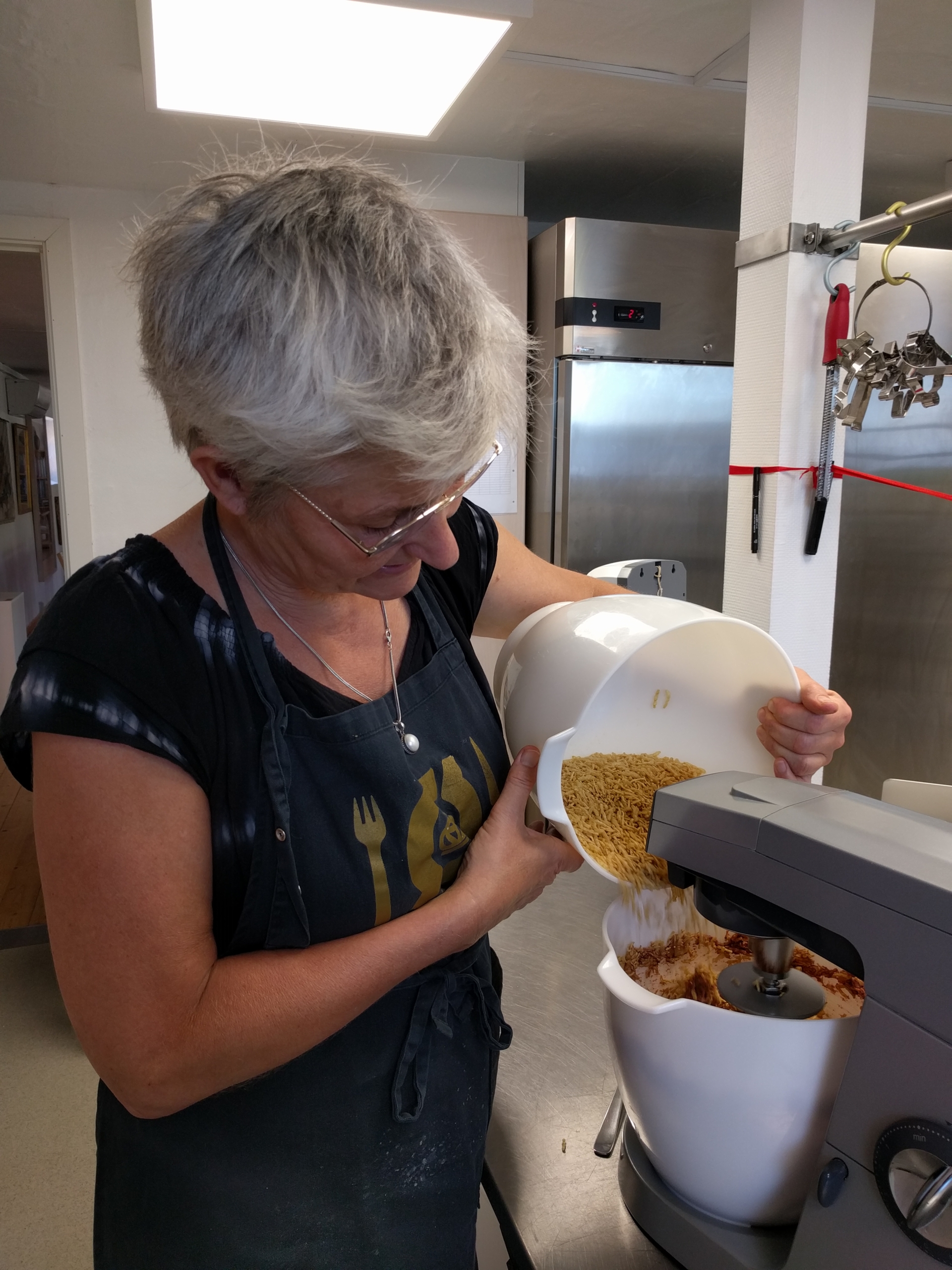 Quote from Lise Faurschou Hastrup,
Kitchen manager at Tuskær Culinary Culture Center:
"The Plant Mate products are amazing in our kitchen. They
are incredibly easy to prepare, they are great to season with so many different flavors. The consistency is so close to meat that even hard-core meat-eaters surrender! We use the products daily in all sorts of dishes, always with a positive response from the guests".
The protein content in soaked Plant Mate products is similar to the protein content in meat!
By using the Plant Mate products, it is possible to reduce our meat consumption and thereby contribute to the reduction of the CO2 emission that comes from the massive production of livestock and their feed around the globe.

The Plant Mate products used as a meat substitute requires added flavour. They don't have the umami flavour that we know from meat but are instead close to neutral in their taste. On the other hand, the products are excellent at absorbing flavour from marinades, broth, and spices that are added to the soaking fluid and will also easily absorb flavour from a simmering sauce!