Recipes
New opportunities
Plant Mate products give you new opportunities for plant-based meals and they are easy to use.
If you wish to reduce your intake of meat or avoid meat all together, you can still get a lot of good proteins as well as dietary fibres by using our products.
Easy to eat – Easy to store – No food wasted
If you have Plante Stykker/Flakes and Plante Hakket/Mince in your cupboard you will always have the ingredients for a meal. The products have a long durability and can thereby reduce food waste.
Plant Mate products are highly suitable as a meat substitute
In its dry form, the Plant Mate products contain 53% protein. When the dry products soak, they will absorb about 2-2½ times liquid in relation to their original weight. The protein content in the soaked and cooked product will be the same as in meat – about 18%. Plant Mate products can replace meat in almost every well-known and popular dinner course, burger, pate, etc.
FIND RECIPES FOR PLANT MATE PRODUCTS DOWN BELOW: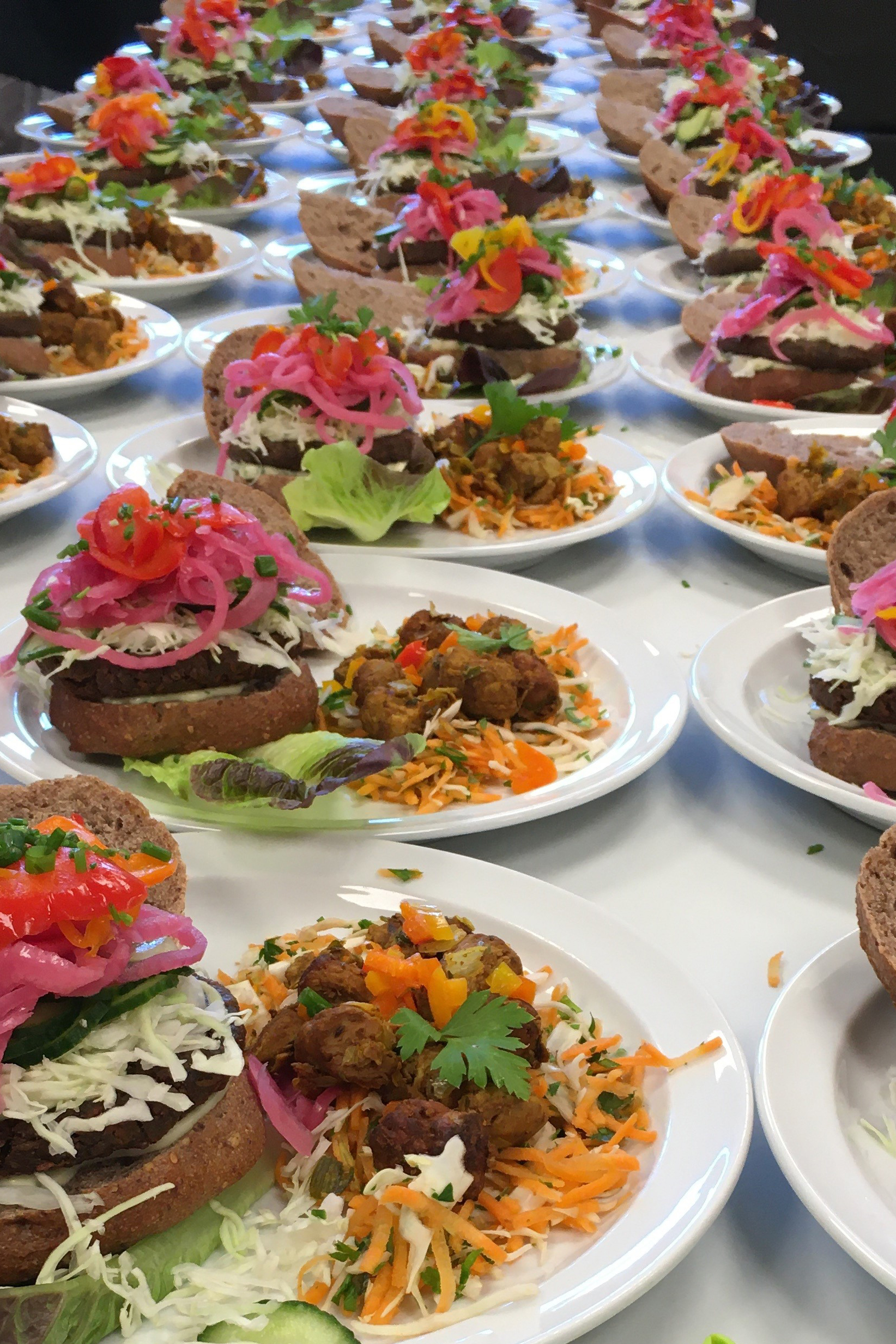 PlanteBaseret
2021-03-08T14:10:45+01:00
This paté is delicate, creamy and mild. Just like a classic danish liver paté.
Peder Hovgaard
2021-03-08T13:39:07+01:00
Suitable as a pizza topping or as roasted on soups, in salads etc.
Peder Hovgaard
2021-03-08T14:27:04+01:00
This Stroganof is on the spicy side! Not even a Russian will be missing falvour.
Peder Hovgaard
2021-12-07T21:56:34+01:00
These delicious date balls are good as cakes, desserts, or for the lunchbox!
Peder Hovgaard
2021-03-08T14:53:16+01:00
This Bolognese is developed for kids in particular - adults are welcome on board!
Peder Hovgaard
2022-01-19T12:12:36+01:00
Inspired by a classic tuna salad - except the tuna swam away...
Peder Hovgaard
2021-03-03T15:03:13+01:00
Can be served as a "Chicken Curry" Dish - now without the chicken.
Peder Hovgaard
2021-12-07T21:41:26+01:00
You can also use Plant Mate Bolognese as a sauce in lasagne.
Peder Hovgaard
2021-04-07T20:21:55+02:00
Plant-balls could easily become the house favourite - maybe a weekly plant-ball day?
Peder Hovgaard
2021-02-19T12:09:42+01:00
With a nice piece of bread on the side, Chili sin carne is a full meal.